The Thriller App is exclusive for VIP members!
The Thriller application was developed after the introduction of the VIP membership and is therefore exclusive to VIP members.
The supporting members will keep this website going and we will therefore give all members being VIP exclusive content. We will continue to launch new apps and great features exclusive for our VIP members.
Read more about VIP-membership here »
I am ready to go VIP »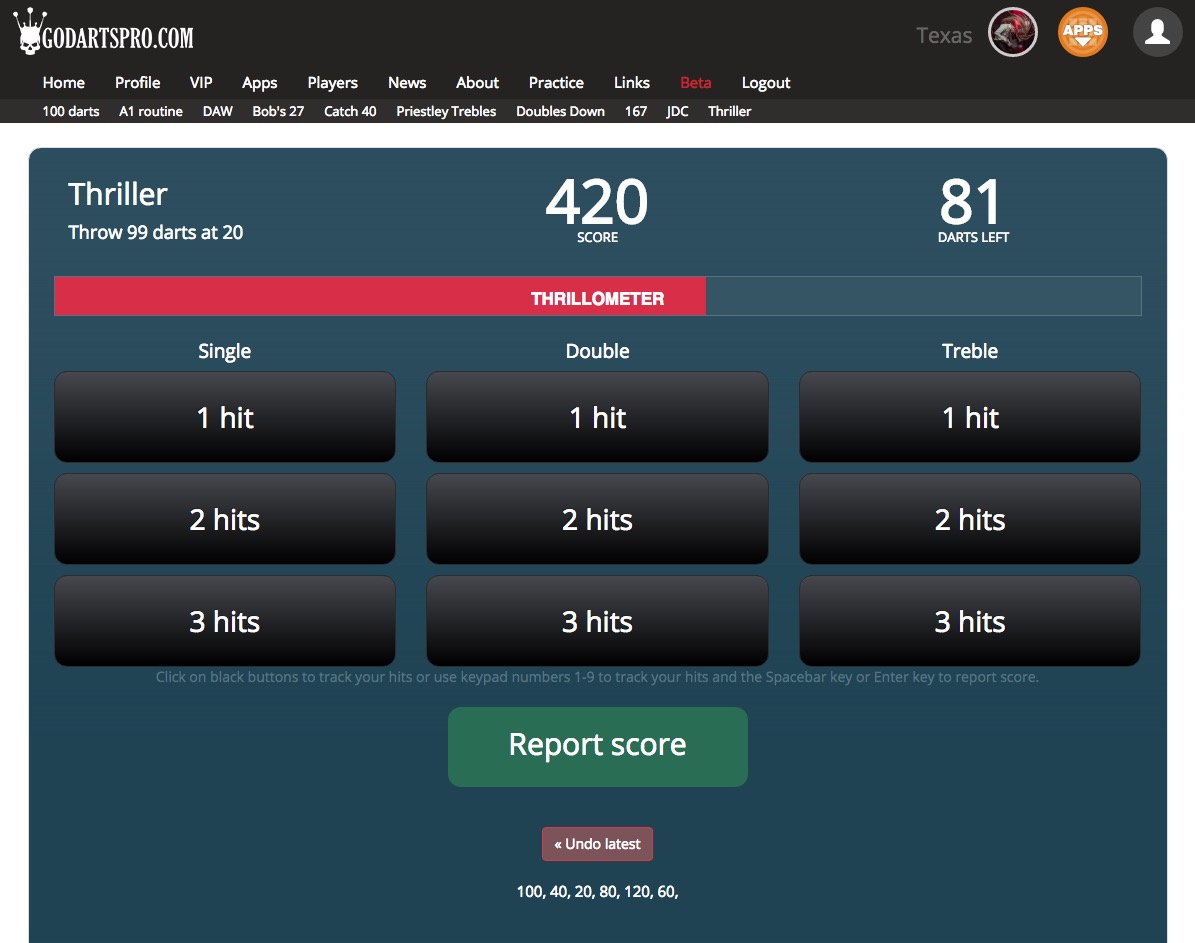 Click on buttons above to track your hits or use keypad numbers 1-9 to track your hits and the Spacebar key or Enter key to report score.