This is the story of GoDartsPro!
Hi, I'm Anders Östman and I'm the founder of GoDartsPro.com! My passion for darts is lifelong and my first memory of playing darts was at the age of 7 with heavy darts with real feathers.
Though I've never played in any championships (not yet) the love for throwing a game of darts with friends or the meditative effect for practicing darts for hours has always been there. I played a lot of darts in the '90s and created Excel/Access practice games and tournament software for me and my friends who played together regularly.
After nearly 15 years of darts hiatus, I again started to practice darts in the summer of 2017 and started to develop GoDartsPro, first to get fun and inspiring practice routines for myself to improve in darts. When members were signing up from all over the world I got hooked about GoDartsPro!
Mikko Laiho - 1963-2019
Read about Mikko Laiho here »
I'm happy you found this website since it is a big chance we also share the passion for darts. I hope you'll find games and concepts that bring inspiration and challenge to your darts practice.
Let me know if you have any questions, requests or if GoDartsPro has affected your way to practice in any way. Take care and enjoy your darts! - Anders Östman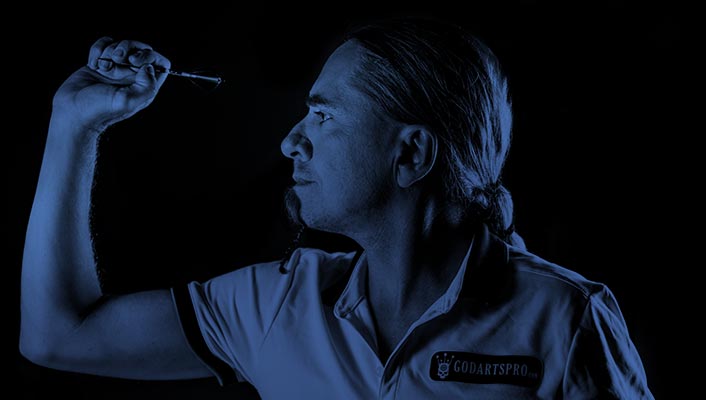 Anders Östman - Founder of GoDartsPro.com