This is the story of GoDartsPro!
Hi, I'm Anders Östman and I'm the founder of GoDartsPro.com!
My passion for darts is lifelong and my first memory of playing darts was at the age of 7 with heavy darts with real feathers. Though I've never played in any championships (not yet) the love for throwing a game of darts with friends or the meditative effect for practicing darts for hours has always been there. I played a lot of darts in the 90's and created Excel/Access practice games and tournament software for me and my friends who played together regularly.
After nearly 15 years of darts hiatus I again started to practice darts in the summer of 2017 and started to develop GoDartsPro, first to get fun and inspiring practice routines for myself to improve in darts. When members were signing up from all over the world I got hooked about GoDartsPro!
Mikko Laiho
In November 2017 the former darts practice guru contacted me to cooperate around some ideas he had. Mikko had been working with Winmau for many years and he got an idea of the MasterClass practice solution. We joined forces and started to work together based on GoDartsPro and Mikkos coaching and practice concepts We relaunched GoDartsPro with Mikko's new games and concepts in September 2018. We chatted and talked darts almost every day about new ideas for better darts practice solutions.
Then on April 29 2019 I got a call from a close friend to Mikko telling me that Mikko suddenly and tragically had passed away. The shock was of course immediate. We had just talked the days before about our new launch later that week. I had not only lost a great colleague but also a close friend that I really enjoyed talking to and someone who shared my passion for darts.
Now, months later I'm continuing on the path we set up together - creating great darts practice games and concepts. Thanks to Mikkos family I can continue to publish Mikkos great treasure of darts practice games and ideas. Mikko spirit and ideology for better darts practice will forever be a big part of GoDartsPro.
I'm happy you found this website since it is a big chance we also share the passion for darts. I hope you'll find games and concepts that bring inspiration and challenge to your darts practice.
Let me know if you have any questions, requests or if GoDartsPro has affected your way to practice in any way. Take care and enjoy your darts!
- Anders Östman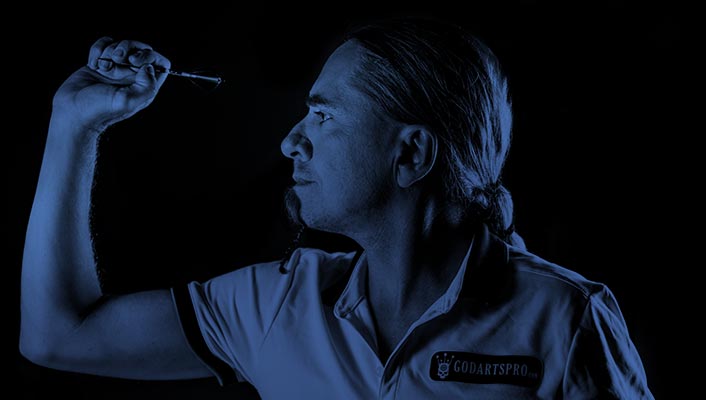 Anders Östman - Founder of GoDartsPro.com