Today we launched another darts practicing game on GoDartsPro.com!
This time the practice routine come from a request by a member (thanks Nightcrawler!) who sent in the rules for his game NDR.
Tried it at first on the dartboard and liked the idea of having "Easy" and "Hard" doubles to practice. No doubles are really easy but give it a try and you'll get the point.
Send us you favourite darts practice game that you want to add to the site.
Send us the rules and we'll try it out.
Rules of NDR
Select if you want to practice "Easy" or "Hard" doubles:
Easy Doubles
D2, D4, D5, D8, D10, D12, D16, D18, D20
Hard Doubles
D1, D3, D6, D7, D9, D11, D13, D14, D15, D17, D19, Bulls Eye

Finish the doubles with as few darts as possible!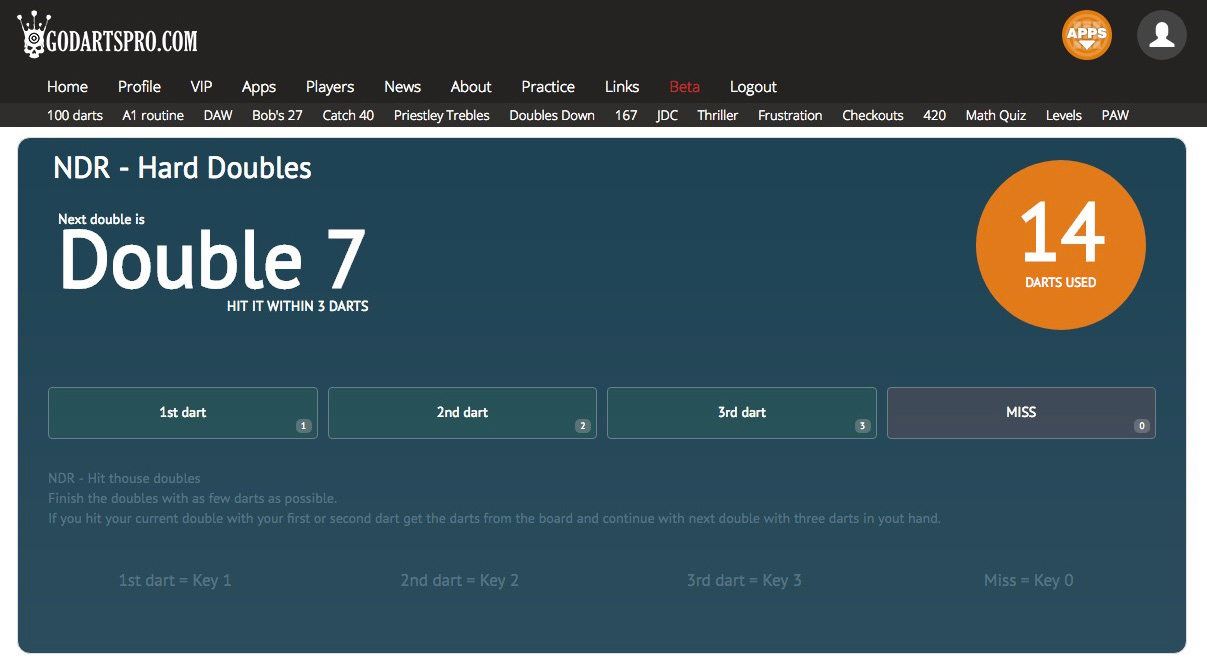 Latest news on GoDartsPro.com
The new game Checkout Randomizer