To improve and become good at darts most of us need to spend many hours practising at the board. Just playing 501's, leg after leg, or only around the board or even worse, just throwing at treble 20, can be really tiring and boring. When things are getting tiring and boring we all know what it does to the inspiration to continue and to your focus.
Therefore, it is extremely important to make your training fun and engaging so you instead are looking forward to your next training session. Here are some ideas how to make your darts training mor fun and engaging.

There are so many good training games to choose from so don't just stick to only a few.
Vary your training with games focusing on different aspects of the game of darts. Play short games. Play long games. If you've tried a routine that you didn't like, put it away for a while and find some other game. There are always variations that can be more fun and more suitable for you at your current level. Check out the playlists that other members on GoDartsPro has made public and find new favourite games to add to your toolbox.
When it comes to darts practise, nothing is as fun as when you're improving. If you don't track your darts and game sessions, how are you going to know if you're improving? You need to be able to see your development so by far, the most efficient way for early-stage players is to keep a record of your training. Make it a habit to regularly go to the Training Log and follow up your training and check the in-game-statistics when you've played a game.
When we managed to get a great score for a game session, it can be really fun to compare the score with other players, to see how good it was. It can also be a great trigger for setting your next goal to work for. For example, if you compare your score with other members scores in a leaderboard/challenge on GoDartsPro, and find out that there is someone with a slightly better score, use that score as your next goal to beat. This will give you the feeling of – "just one more time" – and your training and development continues…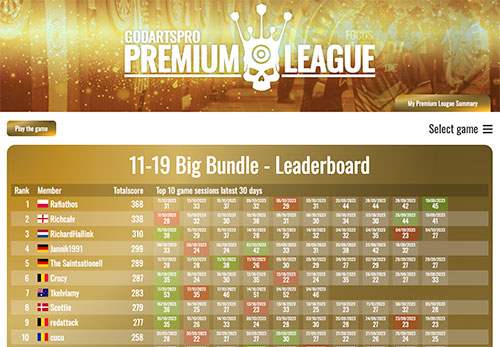 No matter what sport you play, coaches will always tell you to set goals to work towards.
For darts, setting goals is extremely important. Goals can both be scores and averages for a game session or a period of time, but can also be the number of darts you throw or how many hours you practise during a week/month. Set reasonable but challenging goals and when you achieve your goal, it is also important to celebrate or treat yourself to mark/highlight in your memory that you managed to reach your goal. It can be goals for a certain score in a game, to reach a certain MICO-factor, hit your first 180 or a number of tons in a row. Goals are personal and should reflect your current level and what you want to achieve.
When you've reached an important goal, get that nice darts shirt you always wanted or buy a new set of darts. Wearing that nice darts shirt when you play the next time will give you an extra boost of confidence since you know you got it from reaching your goal.
If you set up a nice area in your home where you really feel inspired to practice it will probably lead to more quality training hours. If you instead, always need to move some furnitures, set up your dartboard on a tripod, or walk/drive 45 minutes to practice, you'll probably lose interest soon or at least practise fewer hours.
Make your darts corner a nice place to be at and you'll spend more quality time there. When you get your first trophies, make sure to put them up in your darts corner to remind you that you're a winner!
Latest news on GoDartsPro.com
The Finishing Star game